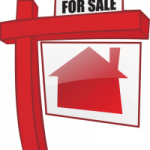 When purchasing a home, there is a lot to take into consideration. 
What type of home is right for our needs?
Is the area that the home we like is located in a good area for investment?
What school district does the home sit in?  What are the environmental issues?
You should never be on your own when looking for a home, no matter how many times you have purchased.  There are too many variables that could affect the sale, and dealing directly with a seller gives you no advantage when negotiating a price.
Dedicate yourself to just ONE real estate professional.  A good real estate consultant will find the home that meets your needs.  They will be dedicated to finding you the right property, and the seller pays the fee for you.  Don't think that buying a property directly from a seller will get you a better deal – most of the time the home is overpriced for the market, and there could be undisclosed "issues" that the seller doesn't want anyone to know about, so they won't list it with a professional.
Also, all Realtors have access to the same listing information on all properties.  While you're skipping around talking to every agent out there, your dream home could go by un-noticed because you don't have someone dedicated to you and watching out for the property that fits you!